South Sands Ferry has been running for over sixty years, originally a small open boat carrying up to twelve passengers who scrambled ashore across the rocks on the southern side of the bay!In 1984 the present boat was commissioned by the then owner Gilbert Putt and carries up to thirty passengers and two crew: at that time an ex-army amphibious DKW was used as a mobile landing stage.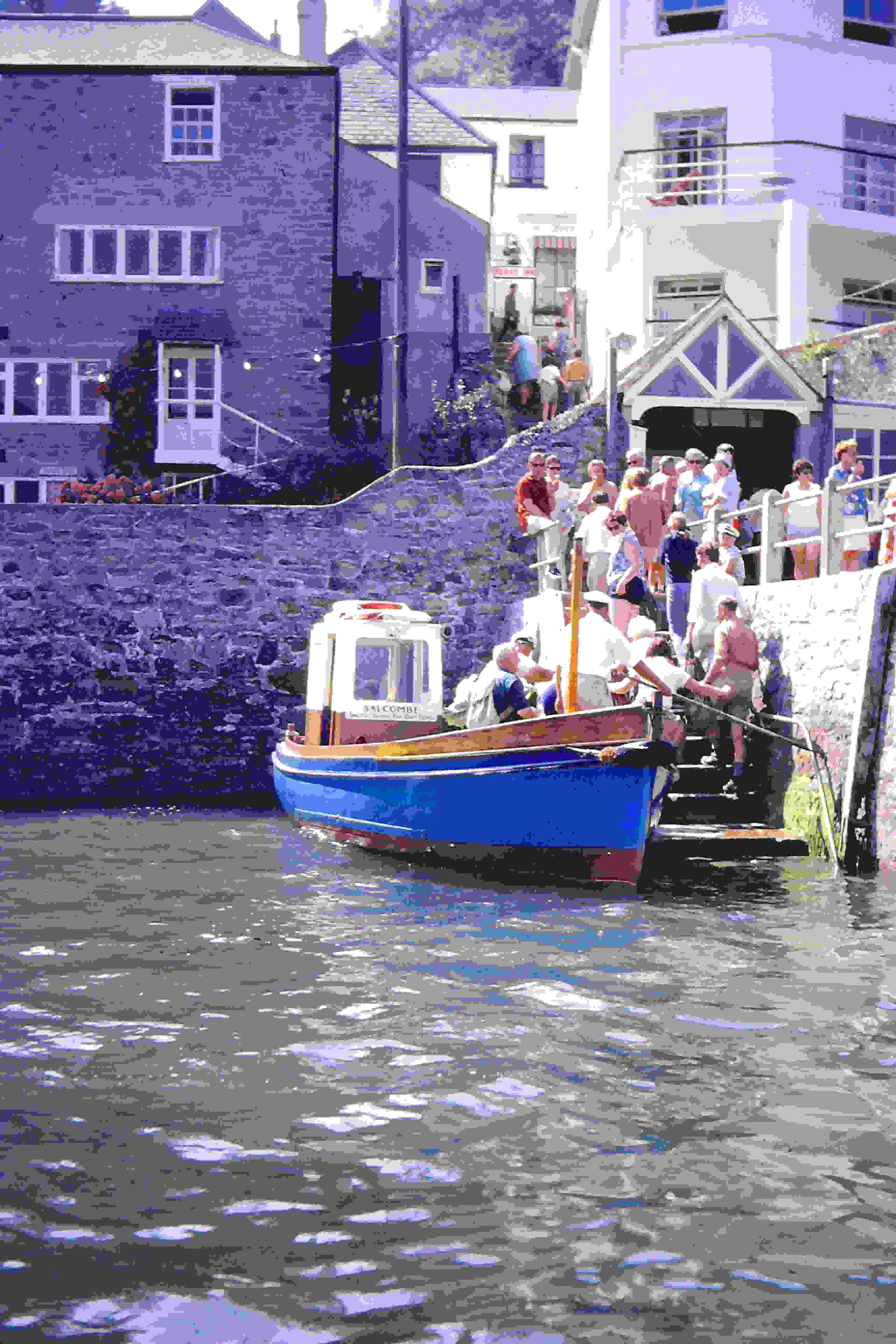 Soon afterwards a family who owned a military museum in Cornwall, persuaded Gilbert Putt to sell the 'DUCK' in exchange for in improved docking system based on a World War II army truck.In 1986 the Tucker family bought the business and have continued to run it ever since, operating a half-hourly service between the town centre and South Sands beach from April to the end of October.
In 2014 the old World War ll truck, having become lovingly known by everyone as the 'Sea Tractor' and after 30 years of service, was retired and the new (MK3) Sea Tractor was built. Looking the same but this time driven by hydraulic motors.